Wow … thanks for the info and facts we've been given.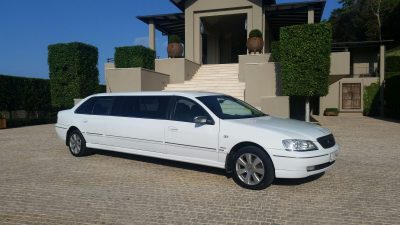 Limousines are a great way to add a sense of class and style to any event. While you're riding in a luxury transportation service, you're often too swept up by the atmosphere to think about the fun facts surrounding this elegant form of transport. Here are five fun facts to wow your guests the next time you ride in a limousine.
1. Etymology
Limousine actually comes from the French word, Limousin, which is an area in France. If we trace it back even further, this word originally was an adjective for the people who lived there, from the Latin word, Lemovices. Apparently, the car gained its name due to the type of hood worn by the Lemovices people since the profile of a limo shares a vague visual resemblance.
2. Link to Airports
Nowadays, a limousine is associated with class, or with big events for Wedding day travel or formals. However, limos were also used in airport transportation, taking large groups of people to and from airports in 1959, despite its regal reputation since the 1930s.
3. Stretching into Business
Before the 1920s, a limousine was just a luxury car that was driven by a chauffeur. The long stretch limos we know today weren't actually built until 1923 and became hugely popular with bands that needed to carry a lot of cargo and people, proving stretch limos aren't just for Formals and Weddings. On top of that, stretch limos are the second most popular vehicle requested by business clients.
4. How Long are Talking?
The longest limousine was built in 1997 and was almost 100 feet long. A whopping 26 wheels divided the vehicle into three sizable chunks and could split in half to change direction.
5. A 'Hot' Commodity
Back in the 1930s, air conditioning was a rarity in every car and viewed as a luxury addition only the wealthy could afford. Thusly, the necessary air conditioning in a limo was seen as a lavish item, costing thousands of dollars more in today's conversion rate.
Before you slide into the next limo for you, memorize these five fun facts to wow your guests while you ride in class and elegance to your next event (or corporate meeting).