Wedding Elegance from Brisbane to Noosa in Noosa V.I.P. Limousines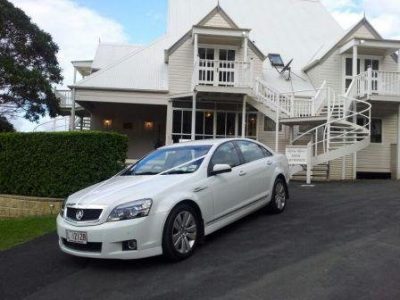 You deserve the best on your wedding day.
From Brisbane to the north of the Sunshine Coast, Noosa V.I.P. Limousines is available to ensure your wedding transport is smooth, elegant and styled specially for your event. Your Noosa V.I.P. Limousines stretch limousine will be dressed with a choice of ribbon, tulle and flowers as requested. Complimentary champagne and red carpet are included.
Your chauffeur will be at your service to ensure your wedding dress and wedding party are cared for.
Exceeding Client Expectations …
Arrive in Style by Limousine!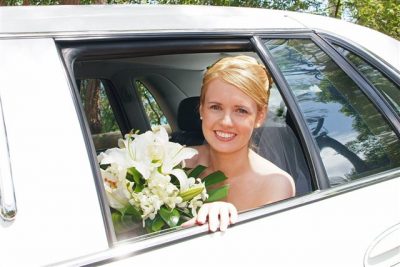 After your wedding, transfer from the reception venue to your honeymoon suite is available and we will be happy to include this in your obligation free quote. Noosa V.I.P. Limousines wedding services are customised to suit the style and theme of your wedding day. We can also transport you to special locations for photo sessions.
Noosa Wedding Planning and Services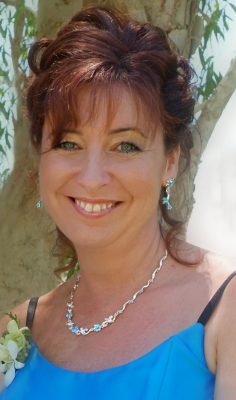 As Noosa's premiere Wedding Coordinator, Glenda can also assist you plan your perfect wedding day through the Noosa Wedding Ring where all your Noosa wedding needs are catered for, including hair and makeup with So Very Feminine, along with the rest of her top Noosa wedding professionals.

Wedding Limousine Transfer Prices (AU$)
Stretch Prices from:
Sedan Prices from:
2 hours
$400.00
2 hours
$250.00
2½ hours
$470.00
2½ hours
$290.00
3 hours
$530.00
3 hours
$330.00
Universal Currency Converter
Noosa V.I.P. Limousines Wins Exclusive ABIA Awards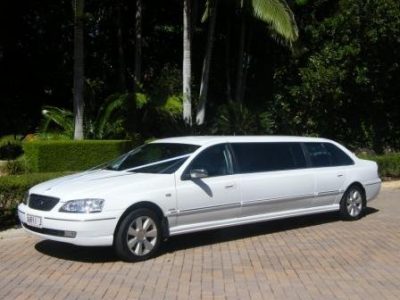 Awards for customer service, quality of transport and value for money
2008 WINNER ABIA Excellence Awards #1 in Qld Wedding Transport
2009 WINNER ABIA Excellence Awards #1 in Qld Wedding Transport
2010 ABIA Excellence Awards in Wedding Transport in Qld
2011 ABIA Excellence Awards in Wedding Transport in Qld
2011 ABIA "Designer of Dreams" Award #2 in Wedding Transport in Australia
2012 WINNER ABIA "Designer of Dreams" Award #1 in Wedding Transport in AUSTRALIA
2009 WINNER of ABIA Excellence Awards #1 in Wedding Co Ordination in Qld
2010 ABIA Excellence Awards in Wedding Co Ordination in Qld
2011 WINNER ABIA Excellence Awards #1 in Wedding Co Ordination in Qld
2011 WINNER ABIA "Designer of Dreams" Awards #1 Wedding Consultant in AUSTRALIA
2012 WINNER ABIA "Designer of Dreams" Awards #1 Wedding Consultant in AUSTRALIA